Louisville's Go-To Shop for All Things Glass Since 1963
Learn More About Lambert Glass Company, Inc.

Lambert Glass Company, Inc., a family-owned and operated full-service glass center in Louisville, Kentucky, was founded in 1963 by David L. Lambert, Sr., and S. J. Lambert.
The original building consisted of 960 sq. ft. office and showroom area and 1,920 sq. ft. of warehouse area.
In 1975 the office area was expanded to 1,630 sq. ft. and the warehouse was expanded to 5,650 sq. ft. The latest major expansion in 1987 added a 4,500 sq. ft. metal fabrication department. This addition now gives the company over 10,000 sq. ft. of warehouse and fabrication area.
Our company policy is to give professional service and top-quality products at a competitive price for all projects, large or small. Top priority is given to recognizing and solving any problem that may arise with a contractor or owner as soon as possible.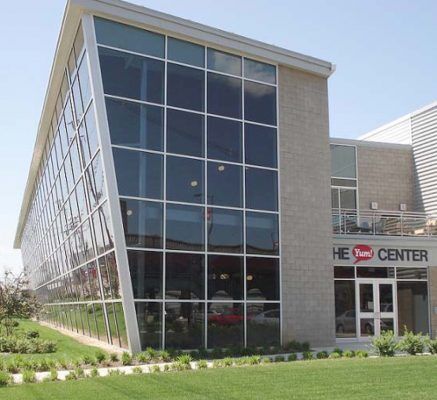 Management Team
Carl L. Lambert, Sr.
President and General Manager
Craig L. Lambert
Office Manager
Michael D. Lambert
Sr. Vice President and Operations Manager
Lawrence F. Lambert
Project Supervisor and Estimator
David L. Lambert
Project Supervisor and Estimator
Jacob Lambert
General Glazing Superintendent